Water Cycle Change and the Human Fingerprint on the Water Landscape of the 21st Century: Observations from a Decade of GRACE
Professor Jay Famiglietti, University of California, Irvine
April 9, 2012 &nbsp|&nbsp Jet Propulsion Laboratory, 1.30-2.30 pm, 321-B20
About this Lecture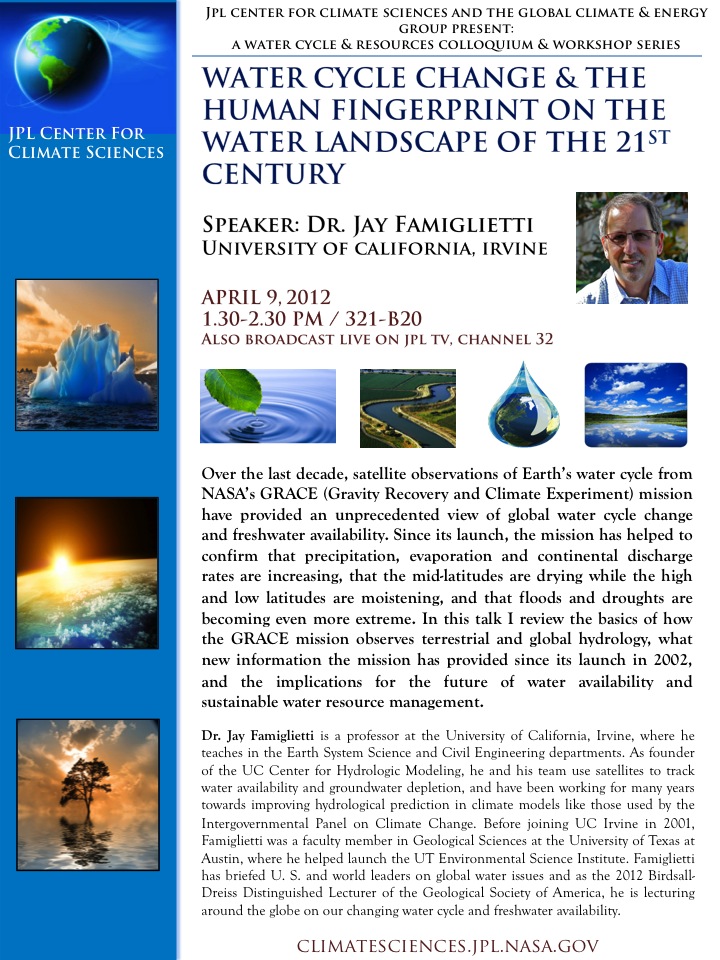 Over the last decade, satellite observations of Earth's water cycle from NASA's GRACE (Gravity Recovery and Climate Experiment) mission have provided an unprecedented view of global water cycle change and freshwater availability. Since its launch, the mission has helped to confirm that precipitation, evaporation and continental discharge rates are increasing, that the mid-latitudes are drying while the high and low latitudes are moistening, and that floods and droughts are becoming even more extreme. In this talk I review the basics of how the GRACE mission observes terrestrial and global hydrology, what new information the mission has provided since its launch in 2002, and the implications for the future of water availability and sustainable water resource management.
About Professor Jay Famiglietti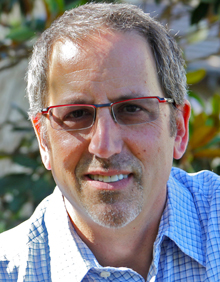 Dr. Jay Famiglietti is a professor at the University of California, Irvine, where he teaches in the Earth System Science and Civil Engineering departments. As founder of the University of California Center for Hydrologic Modeling, he and his team use satellites to track water availability and groundwater depletion, and have been working for many years towards improving hydrological prediction in climate models like those used by the Intergovernmental Panel on Climate Change. Before joining University of California, Irvine in 2001, Famiglietti was a faculty member in Geological Sciences at the University of Texas at Austin, where he helped launch the University of Texas Environmental Science Institute. Famiglietti has briefed U. S. and world leaders on global water issues and as the 2012 Birdsall-Dreiss Distinguished Lecturer of the Geological Society of America, he is lecturing around the globe on our changing water cycle and freshwater availability.